Hello, I am Danna Cruzan and I enjoy working with Business and Life Coaches, Mentors, Entrepreneurs and Health and Fitness Professionals to rescue them from stress, overwhelm and doing things they don't want to do. I empower them to do the things they enjoy doing and the things that grow their business.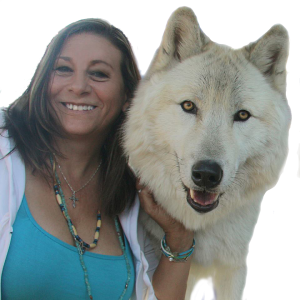 Six years ago, I was laid off from my corporate job and decided to start my own business doing what I love. I decided to put my future in my own hands and start living my dream.
My 20 years of executive administrative assistance, management experience and expert computer skills have helped me offer my clients high level Virtual Assistant services. I am Certified in Digital Media and I take pride in being dependable, having a proven history of successful leadership, strong organizational skills and attention to detail.
I specialize in being your online partner, your social media marketer, giving you blog assistance, office support, office/computer organization, email marketing and handling, website design/management, branded image design, form and document creation, video training and editing.
I will treat your business as if it was my own business and be with you every step of the way, supporting you, giving you ideas, keeping you accountable and celebrating each success with you!
GET TO KNOW ME BETTER WITH THESE 10 FUN FACTS:
1. I LOVE LOVE LOVE wolves…. I am the Vice President and on the Board of Directors for Wolf Mountain Sanctuary, a Non-Profit Organization. I actually engage with wolves, yes real wolves! We dance with them, hug them and teach people about them.
2. I have 3 grand kids. An 20-year-old who is in college and studying to be an EMT and then a Fireman, an 18-year-old senior who is a BIG boy and a linebacker on his high school varsity football team and an 10 year old beautiful girl who is a dancer, softball player and loves to help charities.
3. I am a Freelance Photographer and I use many of my images when designing branded images.
4. I live in a small mountain village 40 minutes from the city and it is paradise.
5. I love going off-road in my 4x4 and hitting the dirt to explore the beauty wherever I may be.
6. I love watching football and rugby with my husband and am a very vocal fan at games.
7. I am an Aries, Cherokee and French and very competitive and ambitious.
8. My furry family members are like my kids! I have 3 dogs and 2 cats.
9. I used to do Siberian Husky dog rescue and I saved 26 huskies from death in shelters! I am still in touch with their families and they are all doing GREAT!
10. My favorite saying is: Sing like no one is listening, Love like you've never been hurt and Dance like nobody's watching. I believe in giving EVERYTHING I have when doing anything…..
Danna has been on my team for almost a year now and is super efficient and a valuable asset to the growth and sustainability in my business. She has helped me with several clients social media and her attention to detail and ability to really learn somebody's brand is well above average. Working with Danna you're going to get somebody who shows up every day and is dedicated to seeing you succeed. I can't thank Danna enough for all her work and am so grateful to have her a part of my team and brand!
Emily Hirsh