Lady Coaches, Entrepreneurs, Small Business Owners, you are AMAZING and Special!
You always try to do it all and sometimes you succeed and sometimes you just run out of time, energy or just hit a BIG BLANK WALL! When faced with doing things that need to be done that you might not know how to do, don't really want to do, would rather sleep or spend time with your family, you find yourself feeling huge overwhelm.
Don't BURN YOURSELF out, this is where a Virtual Assistant comes to your RESCUE!
A VA is perfect for the busy business owner that needs support but doesn't want to add someone to their payroll or have the need for a full-time assistant. An online business professional will partner with you in your business and handle the things you need to be done with the care and concern that they put into their own business. They will help you grow in ways that you dream of and be an extension or a mini-me of YOU!
Here are 3 reasons why adding a Virtual Assistant to your business might be right for you:
SOCIAL MEDIA BEWILDERS YOU – YOU KNOW IT HAS TO BE DONE BUT . . .
It's so TIME CONSUMING! You don't KNOW what to POST or when to post it! You are NOT sure which scheduler to use, if you should buy it or use the FREE one, or even how to use this program, so you spend time manually posting things wondering if it's good enough? While you are trying to figure this out, you see that HUGE to-do list right there on your desk and start feeling yourself sweat as these things need to be done and are MORE important to your business! Social Media is a pain to you, but you know that an online presence is NECESSARY and an important part of every business. The GOOD NEWS is that this is a part of your business that can be outsourced. To someone who knows the game, and that someone is your Virtual Assistant! YOUR VA will learn the ins and outs of your business, your brand and who you are and how you want yourself portrayed. They will quickly learn the keywords and hashtags that engage your target audience and then design content and custom images for your social media posts that will reach out to your audience. AND they ENJOY doing this, it's their THING! Even better RIGHT?
YOU HAVE SO MUCH STUFF GOING ON YOU ARE ALL OVER THE PLACE . . .
A client of mine is shifting her in person business to an online business which is launching next week, she is moving her family (a husband and 3 girls) 2 states away while preparing for a retreat 2,700 miles from her new home in 4 months. AND her husband travels for his job. Imagine the stress she is going through? BUT, she doesn't have to worry about certain things in her business because she has me, watching over things, reminding her of things that have to be done, doing things that I know need to be done, before she even asks. Every few days she expresses gratitude for what I do and is amazed that I think of the things that she would forget about. I am so HAPPY that I can help her and enjoy making her life a bit easier because she makes a difference for others in what she does. Isn't that what life is all about? Helping others and making a difference? Your Virtual Assistant can do that for you. They can help you with things you don't even think about, they can organize you and your systems and processes so your business runs like clockwork. They bring order to your CHAOS. They give you time to BREATHE. To SMILE. To LIVE and LAUGH again. I meet with my clients weekly and we set a plan of the most important things that need to be done and we work on the things that we are good at and BAM they get done. As your Virtual Assistant, I will be there to remind you of the things that sometimes the busyness of your day makes you forget. I will help you stay on track and make sure nothing drops through the cracks.
YOU ARE JUST BURNT OUT . . .
You spend so much time thinking about Instagram posts, when are you going to have time to go to your website and post that blog you wrote last week, oh and you have a week's worth of emails you have not read yet and this goes on and on. You haven't been on a date with your honey forever and your kids (if you have them) are clingy because of the need to spend some time with you badly. YOUR Virtual Assistant will give you time and freedom to do the things you want to do and NEED to do. They give you a buffer and protect you from the HUGE email box you want to be zeroed out. You need a gatekeeper to give you the ability to run your business, to do the things that YOU LOVE! Being able to do what you are passionate about and what ONLY YOU can do will be bliss! Isn't that why you created your business? To help others with that SPECIAL thing that YOU DO? It is time for you to SHINE!

Are you reading this and thinking, I need this? I need a Virtual Assistant!!!
Take a minute, right now and reach out to me and let's chat. We can spend a few minutes and get acquainted, you can tell me about you and your business and we can see if I can help you, save you some time, relieve some of your stress and make your life a bit easier. I would love to know other reasons you might think you need a Virtual Assistant, they can really be endless.
If you liked this leave a comment below, If you think someone you know may find value in this post, please share it.
Thanks,
Danna
The Wolf Woman Entrepreneur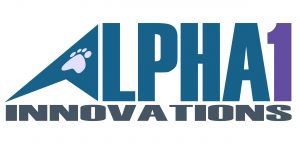 Alpha One Innovations
http://alphaoneinnovations.com