Virtual Business Specialists and Virtual Assistants are the thing now, everyone has one or wants to have one.
Have you ever wondered what they can do for you and/or your business?
There are so many things us virtual business owners can do for you it's AMAZING!
Here is a list of some of the things that your virtual business specialist can take off your plate:
THE ULTIMATE LIST OF VIRTUAL SERVICES:
Administration / Management (The most sought after skills most business owners need & use)
Business owners like you need help with these everyday to-do's which will free up your time to make more money by growing your business and do the things you love to do and are the BEST at.

Customer service through email, chat, or phone
Monitoring and responding to emails
Organizing email inboxes
Managing blog comments
Managing social media comments
Live webinar assistance
Calendar maintenance
Creating PowerPoint presentations
Appointment setting
Order fulfillment
Ordering supplies
Ordering, packaging, and sending gifts to clients
Sending Thank You's
Writing job listings
Arranging interviews
Answering phone calls
Repurposing content (Example: take a clip from video and use it for a written blog post or a social media post)
Taking meeting minutes
Managing blog editorial calendars
Client onboarding tasks like responding to emails and sending invoices and contracts
Following up with leads/clients
Guest post screening
Making travel arrangements
Form preparation
Packaging and shipping products and gifts
Creating resumes
Monitoring YouTube content
Uploading YouTube videos
Managing online communities
Assisting with teleseminars
Creating and updating SOPs
Updating house or land listings for realtors
Helping launch ebooks or programs
Optimizing blog posts with images, linking to other blog posts, and adding CTAs (Call to Actions)
Project management
Event planning and management
Giveaway management
Organizing cloud files
Organizing G-Drive files
Hiring and training new team members
Personal shopping
Translation
Brainstorming ideas for blog posts, products, etc.
Business strategy

Bookkeeping
These tasks are necessary to keep your business financially afloat.
Bookkeeping
Managing payments and invoicing
Processing orders and refunds
Making collections calls
Handling payroll
Billing and invoices

Graphic Design
Using your virtual business specialist to create beautiful graphics to use in your social media, on your website, in your blog posts, for your documentation, flyers, brochures, etc.
Creating graphics for blog posts
Photo editing
Creating slides for webinars or workshops
Designing business cards, flyers, logos, menus, signage, etc.
Sourcing photos for blog posts, books, social media, etc.
Creating social media graphics or pins
Photography for websites and promotional materials
Branding services
Creating brand style guides
Designing ebooks or pretty PDFs for newsletter opt-ins

Marketing
Your audience wants to form a relationship with your brand, and marketing can be used to do just that. Marketing is important because it helps you sell your products or services, builds awareness, generate leads, acquires new customers and makes a business stand out.
Pitching brands
Setting up sales funnels
Lead generation
Creating press releases
Marketing strategy
Blog post promotion
Ebook promotion
Ad management
Promoting live events

Research
Any kind of research helps you to understand the needs of existing customers and why they chose your service over competitors. … It also helps you to make well-informed market decisions about your services and develop effective strategies as well as continued growth.

Researching speaking opportunities
Researching guest post opportunities
Researching and applying to affiliate marketing programs
Researching programs and resources
Travel research
Event research
Keyword research for Etsy, Pinterest, Google, etc.
Vendor/printer research
Joint venture research and follow up
Product research
Market research
Software and program research
Rearching and condensing information
Hashtag research
Sponsorship research
Researching and summarizing industry news
Education research
Researching LinkedIn groups
Product price comparison
Licensing research
Patent research
Researching publishers
Running promotions
Competition research
Creating SWOT analysis
Researching podcast guests
Software research
Solution research

Social Media
Social media is necessary to build your brand and increase visibility, through building relationships and communicating with potential customers. It allows your customers to connect and interact with your business on a more personal level and establishes you as an authority, as a resource users turn to because they trust you.

Scheduling social media updates
Creating and managing Pinterest accounts
Creating and managing Promoted Pins
Creating Facebook ads
Managing Facebook groups
Setting up and managing LinkedIn groups
Creating social media polls
Scheduling pins via Tailwind, Later, Hootsuite or Buffer
Creating and managing Instagram posts
Responding to social media messages
Scheduling messages in ManyChat

Techy Stuff
This technical stuff is very important and ensures that your business systems run smoothly and everything happens in the appropriate flow. Most business owners do not want or know how to do these back office tasks that are very time consuming and a virtual business specialist / virtual assistant can take these off your plate.

Formatting blog posts
Updating websites and plugins
Website security and backups
Website SEO
Data entry
Video editing
Podcast editing
Webinar setup
Analytics reporting (Google Analytics, email, social media, etc)
Setting up goals in Google Analytics
Setting up UTM goals to track website traffic
Setting up or migrating email lists to a new email service provider
Setting up newsletter opt-in forms and sequences
Setting up secure websites (https)
Database creation and management
Shopping cart installation/maintenance
Podcast submission
Web design/maintenance
Creating surveys and online forms
Troubleshooting, IT support
Creating and managing affiliate programs
Creating landing pages and squeeze pages
Streamlining and automating systems
Creating digital magazines
File conversion
Setting up spreadsheets
Tracking and fixing broken links
Ecourse creation
Website coding
Ad management
Setting up digital product delivery
Formatting ebooks
Creating online quizzes
Managing ecommerce sites
Managing customer databases

Writing
Many business owners want to create blog posts, courses and ebooks and don't have the time to do it.

Writing blog posts
Writing ebooks, books, newsletters, email funnels, etc.
Writing or editing audio or video transcriptions
Writing social media posts for Facebook, Twitter, or Instagram
Editing & proofreading blog posts, books, websites, newsletters, recipes, etc.
Email marketing
Website and sales page copy writing
Ghostwriting
Creating product descriptions for online shops like Shopify or Etsy
Grant proposals
Collecting/editing testimonials
Letter writing
Podcast scripting

Now, I am sure that something on this list is something you have struggled with doing and may need help with many of them. That is why there are Virtual Business Specialists and Virtual Assistants thriving in their businesses. We provide greatly needed services to busy business owners.
If you need help with any of these, let's schedule a time to chat and see what solutions I can offer you and your business! You can view my services here!
To Your Success,
Danna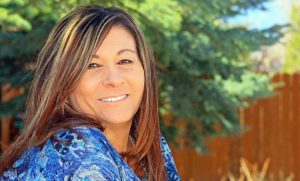 Virtual Business Specialist
danna@alphaoneinnovations.com
http://alphaoneinnovations.com
http://bit.ly/ChatWithDanna