Do What YOU are Best At!
Hey everyone! Phew last week was CrAZy! Helped one of my clients, a Personal Trainer and Empowerment Coach get set up for her EPIC Retreat in Hawaii!
It was fun crazy though! I LOVE the energy and fast paced work of pulling together a retreat or launch! The adrenaline is off the wall and I revel in it!
When I was all finished with her 55 page (YES 55 page) workbook for the retreat she was so HAPPY! She told me that her husband LOVES me, as normally she spends 24/7 the week before an event preparing her workbook and everything else! So she is gone a week at the retreat and really gone the week before as she is glued to her computer getting everything ready with no time for family. So she went from 2 weeks prep to one day writing the workbook and I took it from there. Flyer, workbook, agreement for her new program, emails, sign ups, blog posts, website updates, social media, email funnels, etc., etc.
I really support and want to EMPOWER busy amazing women business, life and niche coaches to be able to do what they do BEST! What Y'ALL do BEST is working with your clients! Someone like me, can put the rest together for you. Giving you time to do what you LOVE! Not spending hours at the computer getting it to look awesome and finding the perfect images to enhance your words. THAT is what I DO BEST! That is my THANG! I love it and I am good at it! What YOU do is amazing, powerful and so needed in this world we live in! It really MATTERS! The women of the world NEED what you offer!
Are you ready to be able to put 100% into what you do best and let me do the rest? Imagine not spending all that time on the computer, checking your spelling, your grammar, trying to figure out which pictures to add and where, what color your font should be, which program to use to create a flyer, where to post it and trying to remember to do every last thing? Imagine, giving someone your vision, your words and letting them put it all together and you just need to approve it? Imagine after a relationship is built having someone that can think and write like you, someone that can take care of things that you should not waste your precious genius time on? We are all good at different things and we need to maximize this and do what we are GOOD AT!
A good proactive virtual assistant (like me 🙂 ) can help you grow your business because you get to spend more time actually doing the IMPORTANT STUFF and no time on the day-to-day stuff. I treat your business like it is my business with all the excitement and care that you do.
Let's chat and see how I can make your life better with regards to your business and your free time. (with help you can actually have some free time!) Schedule a time convenient for you and let's see if we click!
I hope you enjoyed this post. Please leave a comment below to help others. If you think someone you know may find value in this post, please share it.
Thanks,
Danna
The Wolf Woman Entrepreneur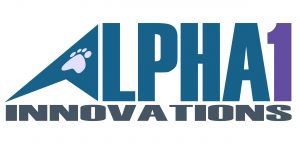 Alpha One Innovations
http://alphaoneinnovations.com