Virtual Assistant Fees
This is a question all of us Virtual Assistants see on social media often. We really dislike this question because we believe a Virtual Assistant should not be seen as a cost, but as an investment in you and your business.
I have seen company's looking for a virtual assistant and offering minuscule amounts that they want to pay and it is sad because of what a professional proactive virtual assistant can give any business. I have also seen companies pay way too much for virtual assistants, but, the good news is, there is a happy middle point that can be reached between two parties that want to partner together with a common goal of maintaining and building your business.
As a Professional Proactive Virtual Assistant, of course, I have a strong opinion with regard to pricing of Virtual Assistants. This is my opinion and it is based on the industry and on personal experience of what works and what most virtual assistants expect. This is also based on United States virtual assistants only. Foreign countries have very cheap rates, but you may find language and cultural issues when hiring someone that does not have English as their first language and you also have time zone issues.
You may be wondering what a Proactive Virtual Assistant is? A Proactive Virtual Assistant is invested in YOU and Your Company, grows with you as your success is their success, partners with YOU, is forward thinking, offers you additional support and goes the extra mile, provides you with suggestions and ideas and learns who YOU are and how you think. Any virtual assistant can do your tasks but a Proactive VA will partner with you and help you grow your business.
Virtual Assistants range in price from $25 to $60 per hour, I have seen some virtual assistants charge less and some charge more. I do believe everyone needs to stop making these decisions based on the hourly costs of a virtual assistant and instead figure out your budget and figure out what tasks you need to be done:
Compile a list of your tasks, ask your prospective virtual assistant how much do they think it will cost you each month/week on average to complete these tasks.
Give your prospective virtual assistant your monthly/weekly budget and a list of tasks and ask how much of that list they can get done each month/week for that amount of money.
This will allow you have some type of comparison.
The problem with virtual assistants and their fees is often due to inexperience as a new business owner, sometimes they pick a number out of thin air, or they charge a price because everyone else they know is charging that.
Don't make decisions based on hourly fees. Use one of the two bullets above and make sure to do your due diligence, ask for references, read testimonials. All experienced virtual assistants will have testimonials on their website. Ask them questions about the tasks you need to be done, how long will it take them, ask about their experience doing these types of tasks and ask them if they have ever worked in your industry.
Some virtual assistants may charge a lower fee than others but, it may take them twice as long to do particular tasks, this is why many questions and a consultation is very necessary.
Lastly, there should also be a personality fit. Your virtual assistant will be someone that you work very closely with so you should have things in common such as, but not limited to: personality, working style, energy, goals, enthusiasm, etc.
I hope you enjoyed this post. Have you been thinking of hiring a Virtual Assistant? If you have any questions you would like answered about Virtual Assistants or would like to chat about this, please schedule a FREE 30-minute consultation, click HERE and let's chat! If you think someone you know may find value in this post, please share it.
Thanks,
Danna
The Wolf Woman Entrepreneur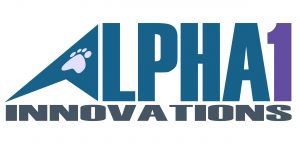 Alpha One Innovations
http://alphaoneinnovations.com